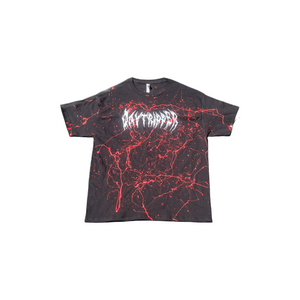 Crown of thorns LE
Each shirt was hand painted to ensure that no two shirts have the same design. The shirts are painted front and back, hand screen printed in our Lab. 
the shirt you purchase will have a different paint pattern that the shirt in the listing.
available in Large and XL. Customs upon request.